Looking for an easy business to start? Check These 14 Easy Businesses to Start With almost No Cash. Want to start a business but don't have a lot of startup money or time to invest in developing specialized skills? Then you'll want to have a look at this list of ideas for easy businesses to start.
Each is a business that you can start inexpensively; some can be started for nothing if you already have the equipment. Every one of these suggestions will let you start a business quickly – in some cases, almost instantly. And all can be operated as home-based businesses.
Be warned though; these types of businesses are not suitable for anyone looking for a "get rich quick" plan or a way to become an instant millionaire. What these inexpensive, easy businesses offer to the person prepared to work at them is a good living – and of course, the satisfaction of being your own boss.
Looking for an easy business to start? Check These 14 Easy Businesses to Start With almost No Cash
Pet Sitting
More and more people are looking for someone to care for their pets when they can't – people who don't like the idea of putting "precious" into a kennel. Professional pet care givers comes into the home to care for the pet while the owner is away, feeding, walking, and playing with the animal(s). If you love animals and are knowledgeable about them, this could be a great business for you. According to the National Association of Professional Pet Sitters (NAPPS), in-home pet-care is one of the fastest growing industries in North America today.
Requirements: Knowledge of and affinity with animals, good time management skills. Currently accreditation and special training is not required (although this may change). You should be bonded and insured.
Variations on the theme: Dog walking services, other pet business ideas.
Residential Cleaning Services
Having your house cleaned by someone else is no longer only for the rich and all you need to start this business is some basic cleaning supplies. With everyone getting busier all the time, more people than ever are willing to pay to get the benefits of a cleaner home and more free time to do things they consider to be more important. Residential cleaning services are normally provided on a once-a-month or once-a-week basis. If you're an organized person who can build a clientele, you could do extremely well if you start a cleaning business.
Requirements: Knowledge of cleaning products and procedures. The ability to attract and keep reliable staff. Strong scheduling and organizational abilities.
Variations on the theme: Specialized cleaning services, such as blind cleaning.
Delivery Services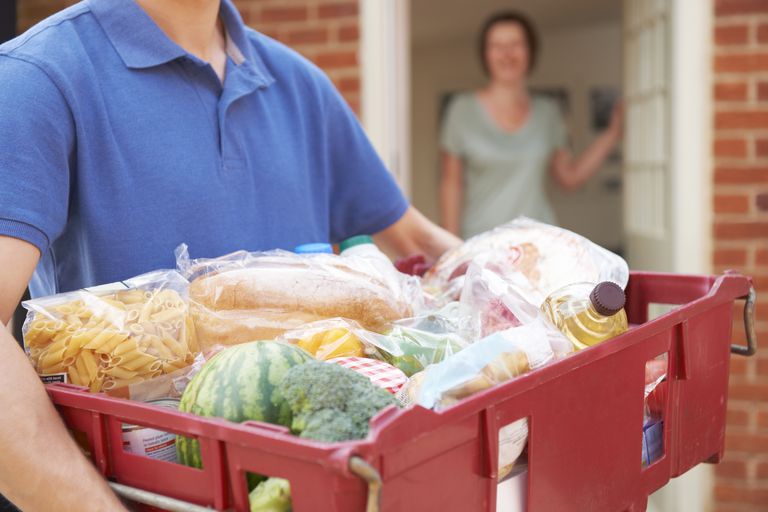 Talk about an easy business to start – a vehicle and a good driving record and you're good to go. We're all familiar with the "big names" in the delivery industry, but that doesn't mean that there's no room for the little guy (or gal). If you can deliver things quickly and efficiently in your local area at a reasonable price, this may be a good business idea for you.
Requirements: Clean driving record and good driving skills. Strong organizational skills. A suitable vehicle; it may be necessary to transport large items.
Variations on the theme: Delivery services of a particular product, such as establishing an organic vegetable box route.
Grass Cutting /Snow Removal Services
We mow our own grass here (and remove our own snow). But we're in the minority in our neighborhood. Many people would rather spend the money on having someone else keep their yard looking good. The great thing is that in many places, you can combine lawn care and snow removal and have a viable business all year long.
Requirements: Equipment, such as power mowers, edgers, etc. You need to be prepared to trim as well as to mow. Trucks equipped with blades for snow clearing. Basic mechanical knowledge to run and repair equipment.
Variations on the theme: For those with more knowledge and experience, landscaping and or gardening services.
Scrapbooking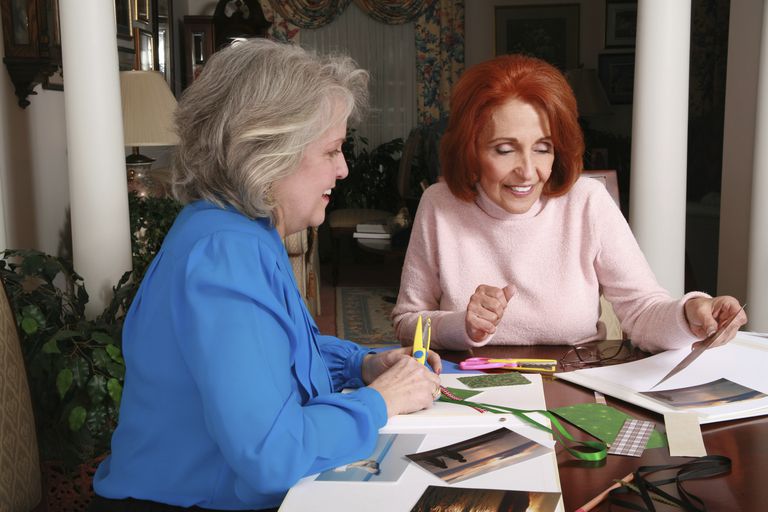 I freely admit that I know little about scrapbooking. But I do know that scrapbooking is a growing industry (of about $3 billion a year currently) and that kind of popularity tells me that it's a business idea that could be very profitable. You can start a business as a creator of original scrapbooks or by becoming a consultant for a scrapbook business that's already established.
Requirements: Artistic talent. Knowledge of scrapbooking (which you can get through research and experience or by taking scrapbooking courses). Materials to make scrapbooks.
Variations on the theme: Specializing in a particular type of memory book, such as books memorializing the lives of beloved pets.
Hauling Services
Ever try to fit a sheet of plywood into the back of one of those new compact SUVs? Then you know why the demand for hauling services is on the rise. Besides the size issue, there's the whole issue of things that people don't want to haul in their own shiny vehicles, such as yard waste or loads of compost for the garden. All the things they don't want to or can't haul could be money in your pocket.
Requirements: A suitable vehicle or vehicles and a clean driving record. Sometimes a strong back if you're loading the material yourself.
Variations on the theme: Specializing in hauling a particular product, such as delivering loads of compost or soil for gardeners.
eBay Selling
Requirements: A worthy product or products. A computer. Knowledge of online selling and shipping. For more information on selling on eBay successfully see  7 Tips for Selling on eBay.
Variations on the theme: Moving from eBay auctions to having your own eBay online store.
But the great thing about this inexpensive business idea is that these are chores that need to be done repeatedly so once you've built up a clientele, you've created a regular flow of income – and there's nothing unpleasant about that!
Requirements: Ladders, hoses, buckets etc. A head for heights and appropriate safety equipment.
Variations on the theme: Add more outside cleaning services to your offerings, such as window cleaning.
Event Planning
Do you handle crises well and have strong interpersonal and communication skills?
Then maybe becoming an event planner is a great small business idea for you.
Obviously, event planners plan events. But you may not be aware of the scope of possibilities. Corporations, hotels, non-profit organizations, municipalities and government organizations all have a need for event planners to put together everything from conferences through pedestrian only days.
Or you might specialize in a particular kind of event, such as becoming a festival or wedding planner.
And you do not need a degree to become an event planner.
Learn more about being an independent contractor. Then read How to Run a Successful Self-Employed Contracting Business.
Requirements: Strong organizational, planning and communication skills. Eye for detail and ability to work to deadlines.
Variations on the theme: See above; there are all kinds of event planning opportunities available.
Gardening/ Landscaping Services